SMS Equipment Wine Auction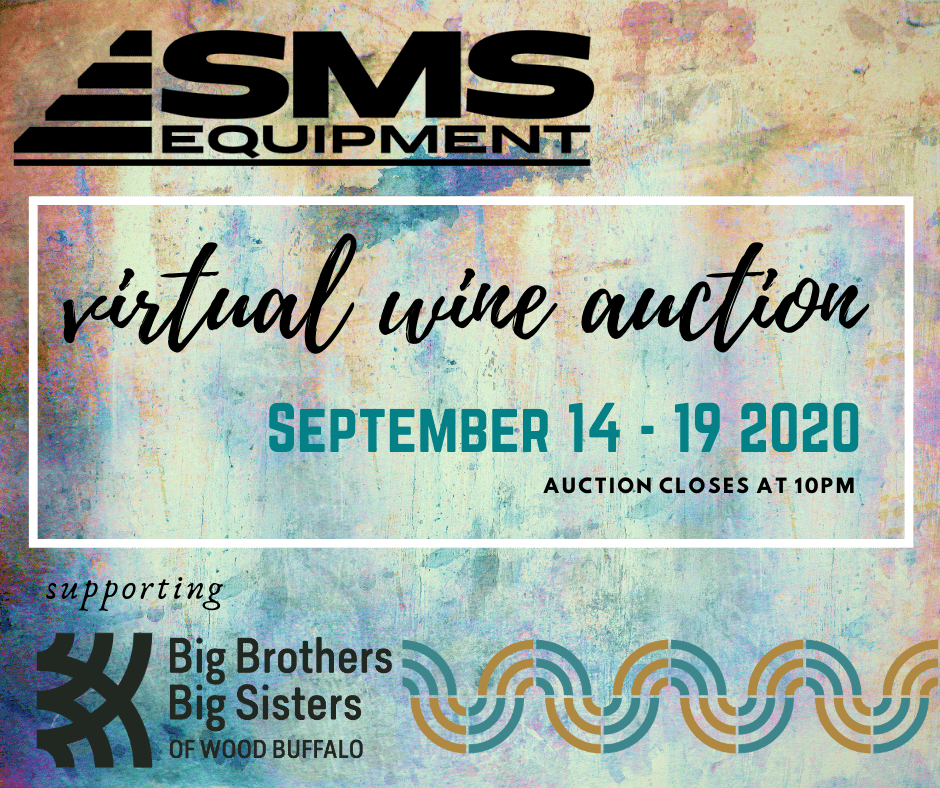 The 2020 SMS Equipment Wine Auction 'Winespiration' has been postponed to 2021 due to Covid-19 health risks. In it's place Big Brothers Big Sisters of Wood Buffalo and SMS Equipment are presenting the SMS Equipment VIRTUAL Wine Auction. Tune in online from the comport of you own home September 14-19, 2020 to bid on the exclusive vintages you have come to love acquiring from the annual Wine Auction event.
Stay tuned for 2021! The annual SMS Equipment Wine Auction is key to Big Brothers Big Sisters Wood Buffalo fundraising success, allowing the organization the ability to expand  programming and give children and youth the mentoring they need to become successful and productive adults.
The auction itself traditionally boasts some of the most exciting and highly sought after wine and spirits for guests to bid on that evening, live music, wine pull and incredible selections at the custom bars.
This amazing night isn't just for wine connoisseurs – if you love having a glass of wine but don't consider yourself a wine aficionado, the Wine Auction is the perfect place to try something new – maybe you will find a new favorite to add to your personal collection from the Silent Auction! Stay tuned for 2021 Winespiration!
Supporting this event helps ensure local kids have the chance to reach their full potential.